Careers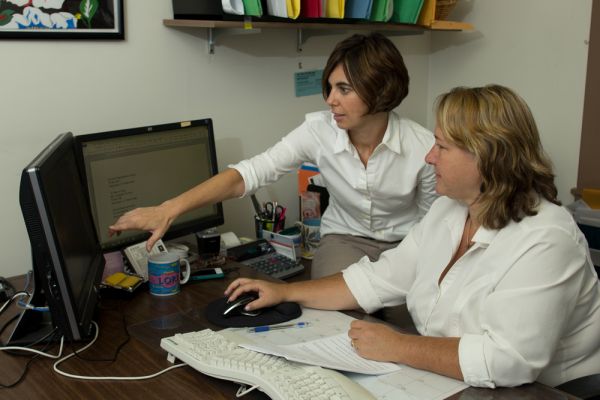 CURRENT OPENINGS:
Staff Accountant
Sullivan, Powers & Co., PC is a local accounting firm that has been providing a full range of CPA and tax services since 1978. The SP&Co team of tax and accounting professionals brings its extensive professional experience and exceptional academic credentials to bear for each of its clients. As a new team member, you will collaborate with other members of our team and work closely with firm partners; providing the opportunity to learn about governmental and not-for-profit accounting in a hands-on environment.
We are currently seeking a CPA or CPA candidate to join our team. The ideal candidate should be self-motivated, detail oriented and able to work in a fast paced, flexible, and professional environment.
 Responsibilities include:
Assist with conducting annual audit, review and compilation engagements for a variety of clients.

Participate in internal control interviews and perform walk-through of key internal control processes by examining records, reports, operating practices, and documentation, and updating internal control write-ups.
Performing substantive audit procedures, such as comparing items to supporting documentation/audit confirmations.
Complete audit work papers by documenting audit tests and findings.
Contribute to team effort by completing assigned tasks, communicating results to senior staff, and providing assistance to others on the audit team as needed.
Preparing financial statements.
Assist with tax preparation for individuals, trusts, estates, not-for-profit organizations, corporations and partnerships.
 Qualifications:
Bachelor's degree in Accounting or related field
CPA or plan to attain it
Strong written and verbal communication skills
Critical thinking, problem solving, and organizational skills
Proficient in Microsoft Word and Excel
Desire to work in a fast paced, deadline oriented environment
Ability to work independently and as part of a team
 Compensation:
Competitive salary and benefits package offered.
 Please send your resume and cover letter to Lori M. Batchelder, Business Manager, lbatchelder@sullivanpowers.com.   We will be happy to discuss the position at your convenience.  You may call us (802) 223-2352 or you can see our website at www.sullivanpowers.com for more information.
 If you are interested in a position at SP&Co, please send a cover letter and resume to our Business Manager, Lori Batchelder, at lbatchelder@sullivanpowers.com